DC Comics One:12 Collective Batman (Ascending Knight) PX Previews Exclusive (Preorder Eta 03/18)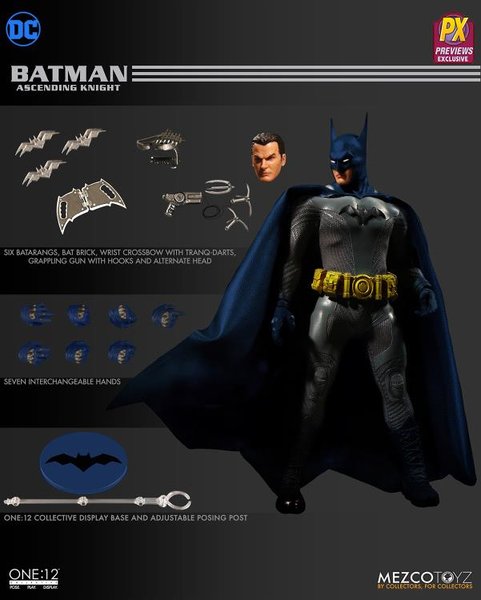 DC Comics One:12 Collective Batman (Ascending Knight) PX Previews Exclusive (Preorder Eta 03/18)
DC Comics One:12 Collective Batman (Ascending Knight) PX Previews Exclusive
Product Description
A PREVIEWS Exclusive! Every Knight has a beginning and the One:12 Collective's Batman starts here. Batman: Ascending Knight is part of a trilogy: A beginning, a middle and an end. The Ascending Knight is Batman in his first year; designed to be contemporary but still have a first appearance feel. The design pays homage to Batman as he first appeared in Detective Comics.
The shape of his cowl, the shorter gloves and the smaller symbol on his chest are all inspired by his original debut in the comics. The One:12 Collective Batman: Ascending Knight features: An alternate unmasked head, a One:12 Collective body with over 30 points of articulation featuring hand painted, autentic detailing. Batman stands over 6" tall and comes with seven interchangable hands and plenty of accessories!
Box Contents
Batman figure
Detailed Batman head portrait
Detailed Bruce Wayne head portrait
7 Interchangeable hands including:

Pair of fists
Pair of Batarang holding hands
Pair of posing hands
Right hand grappling-hook holding

Cowled Head
Spandex outfit with body armor detail
Leather-like cape
3D chest insignia
Spiked wrist cuffs and SAP gloves
Utility belt with grapple gun holster
Highly detailed tactical boots
Grappling gun
Closed grappling hook for grappling gun
Open grappling hook for grappling gun
Open grappling hook with attached rope
6 Batarangs
Heavy assault Batarang (Bat-brick)
Tranq-dart wrist crossbow
One:12 Collective display base with logo
One:12 Collective adjustable display post
General Safety Warning: Products may be intended for Adult Collectors. Products may contain sharp points, small parts, choking hazards, and other elements not suitable for children under 16 years old.

Reviews
Featured Products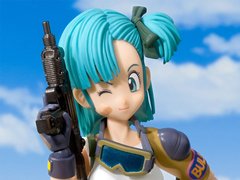 Dragon Ball S.H.Figuarts Bulma "PREORDER" Eta 10/18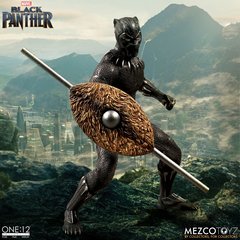 Mezco One:12 Collective Black Panther (ETA 09/18-10/18) Preorder
$80.00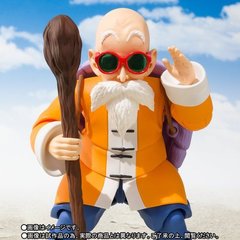 Dragon Ball Super S.H.Figuarts Master Roshi (Preorder 08/18)